Victorian Herpetology Society (VHS) Reptile & Amphibian Expo
Read on to hear what we got up to at Victorian Herpetology Society (VHS) Reptile & Amphibian Expo
On Saturday March 11th, the events team attended the Victorian Herpetology Society (VHS) Reptile & Amphibian Expo at the Melbourne Showgrounds.
It was a wonderful Autumn day, with perfect conditions for the exotic pets at the event. We were in for a treat, with many slithery, slimy, and scaly creatures to see!
The show was well-attended with over 5,000 exotic pet enthusiasts and owners.
The day consisted of wildlife safety and education, snake catchers' performances, breeders, unusual vets, pet suppliers, and auctions.
The team had a few favourite exhibits and species from the expo, such as the Queen of Ants, the Black Monitors, Moonglow Albino Snakes, and the Green Tree Frogs to name a few!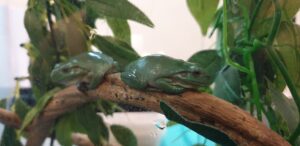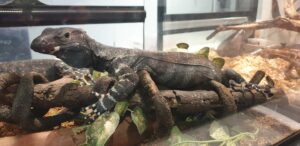 We were thrilled to not only provide sponsorship for the event, but also give one lucky winner our bespoke Petcover Hamper.
Congratulations Melissa from Morwell, who won the hamper. We hope you enjoy using the tank, and we can't wait to see who will take residence in it!