On 25th-26th March, our events team visited the Pet Show Melbourne.
Over 16,000 people attended, consisting of owners of dogs, cats, birds, reptiles, and small mammals. It was great getting to know some of the owners, over 200 to be precise, and a lot of them were curious to find out more about our exotic pet cover.
As well as pet owners, the show attracted industry professionals, exhibitors, and cat and dog breeders. The Pet Show Melbourne was a platform for education, entertainment, products and so much more.
Some highlights of the show were catching up with Ben Dessen, a wildlife advocate and exotic pet expert. The Petcover team also enjoyed a few photo opportunities at our stand with a couple of members from the Great Dane Club of Victoria.
Another highlight was meeting Bronte from the Hear No Evil Australian Deaf Dog Rescue, along with ambassadors, Willow, and Mango (pictured below).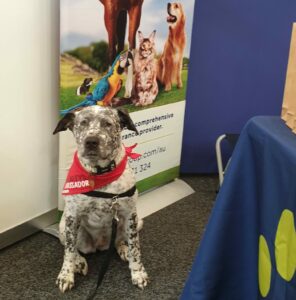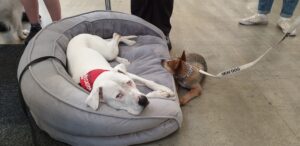 It was also great to catch up with our friends from the Victorian Herpetology Society and Queen of Ants again, not long after the recent reptile expo.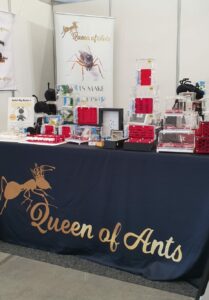 Congratulations to our Pet Show Melbourne hamper winner Sharon and her Bichon Frise dog Momoko.
Petcover is looking forward to the next Pet Show in Brisbane on 1st– 2nd July. We hope to meet lots of our Queensland customers and chat with new pet owners about the importance of having pet insurance early on in their new pet's life.