The Petcover event team exhibited at the Adelaide Animal Expo on April 1st- 2nd.
With a crowd of over 10 thousand and a range of animals, products, and services on display, it was an extremely popular event in South Australia.

In attendance were dog, cat, and bird breeders, enabling children and adults alike to meet, greet, and pet the animals. There were also bugs and reptiles to view and hold, including children and carpet pythons, bearded dragons, and Egyptian bugs. Did you know Petcover insures snakes and reptiles? Visit our exotic pet insurance page for more information.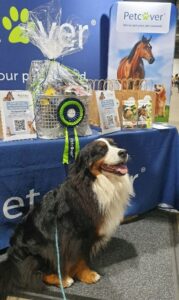 There was an assortment of cat breeds at the Adelaide Animal Expo, which we don't often get a chance to see and meet in person unless visiting our breeder partners. The Petcover events team was introduced to an Egyptian Mau, a Devon Rex, British Shorthaired, and a Khalila Persian.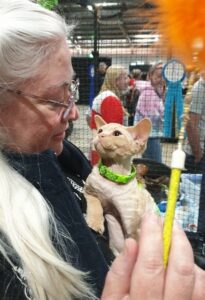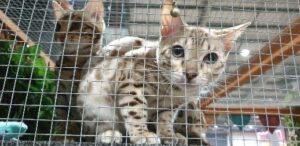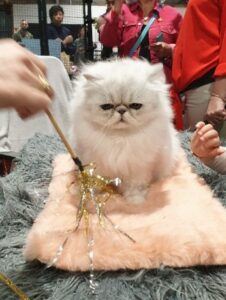 We love being so close and personal with pooches at events such as this and having the opportunity for a quick smooch with a Newfoundland dog at the Adelaide Plains Obedience Kennel Club Inc stand was a highlight for us.

Pictured, this loveable cattle dog was transferred from a Victorian kennel to the Dusty Paws Dog Rescue in Adelaide. Having previously been treated for numerous diagnoses and conditions, it was finally diagnosed correctly with a Neurological disorder to receive the appropriate level of care and treatment. It's now available for adoption, as per many other cattle dogs surrendered to the rescue centre.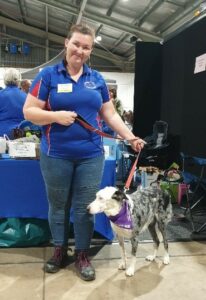 The team caught up with Lunaa a Lagotto Romagnolo at the Wild Dog Mushers Association stand. Lunaa was part of the mushing team at Curly & Co, not the usual breed you may associate with pulling sleds or mushing across an assortment of terrains. These dogs love the experience, and it was great to see the diversity of breeds that get involved in this sport.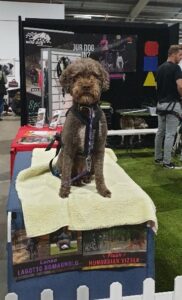 Congratulations to the Petcover event hamper winner Lucy Bonifazio and her dog Pepper; we look forward to welcoming you to the Petcover family!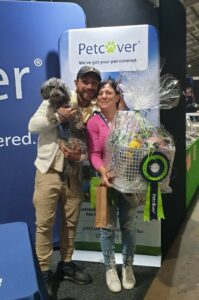 Being an exhibitor at events provides the Petcover team an opportunity to speak with breeders and clubs about our 6-week free pet insurance breeder program, as well as with vets and clinics regarding the 4 weeks free pet insurance program available to their customers.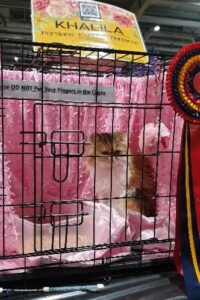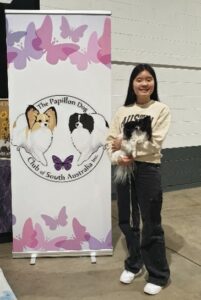 Both dog and cat breeders and clinics can provide an extra level of support and service by offering these programs at no cost to their customers or to them.
To find out more about our partner program visit our partner's page.