Petcover Goes to the Cat Lovers Festival Sydney
The Cat Lovers Festival held at the Sydney Olympic Showgrounds was an event not to be missed for cat lovers, breeders, and enthusiasts.
Held on the 26th and 27th of August, Sydney's weather was kind and welcoming.
Some festival visitors chose to really get into the spirit of the Cat Lovers show, by dressing up all things furry!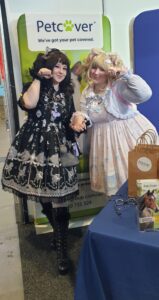 The Petcover team was located next to the Cats NSW and Australian National Cats Inc. (ANCATS) Championship Show. At this packed judging event all shapes and sizes of cats were putting their best paw forward,
Next to this show and the Petcover stand was the pat-a-cat exhibit.
With a lineup of visitors waiting to take advantage of getting up close and personal with a variety of cat breeds and getting their fur-fix on with a chat with the breeder/owner, have a pat of course, and if lucky enough, a head bump.
There was an assortment of cats in bags, on leashes, and pets in prams.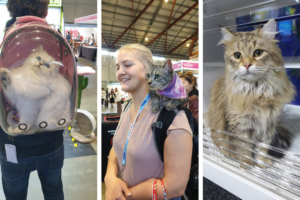 There was a Kitty Cosplay (Costume) Competition, Live Hello Kitty Shows, Catmantoo & Didga, and Purrfect match.
With over 200 cats to meet and on show, Sydney had their chance to get up close and personal over the two days.
The event was at capacity with 8,000 in attendance to the Cat Lovers Festival on Saturday, and Sunday also had thousands visit.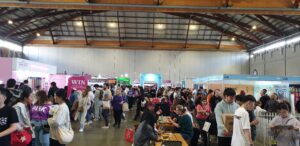 As always, great to meet with Breeders like Kdolls Ragdolls, who are already part of our Breeder Program  and offer the Petcover 6-week free introductory cover.
We look forward to welcoming new pet parents to the Petcover family and thank the Sydney Cat Lovers Festival organisers for a wonderous event!