Dog Lovers Festival comes to town!
The Dog Lovers Festival came to the hometown of Petcover Australia, so of course we had to unleash the events team and attend!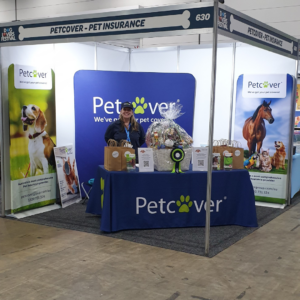 With three whole days fur-filled with everything you could poke a stick at, all neatly wrapped up at the Melbourne Convention and Exhibition Centre in the heart of the city.
Opening Friday 13th, with no black cats in sight (why would they be, it is a dog festival), and finishing Sunday 15th October, the festival did not disappoint almost 30 thousand visitors.
The festival had a boundless amount of dog treats and food options, toys, collars, leashes, 32 breed clubs, rescue and not-for-profit organisations, entertainment, guest speakers, a kids' zone, and food trucks!
Dog enthusiasts and exhibitors certainly didn't have to ruff it, with everything are a paw's reach.
Many visitors took advantage of the convenience of all the creature comforts in one place and spent some time exploring all the offerings of the well-presented festival.
There were opportunities to Pat-A-Pooch, adopt a dog, ask a breeder, take a selfie, or get a fun pic with our adorable photo boards.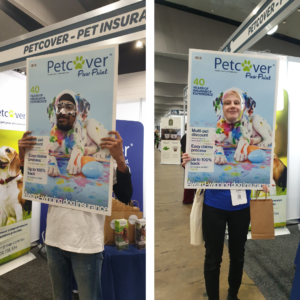 As pet owners ourselves, the events team had a ball and couldn't pass up the opportunity to say hello and have a smooch with many of our Breeder and Dog Club friends (with the 4-legged ones of course) as they made the rounds and stretched their legs.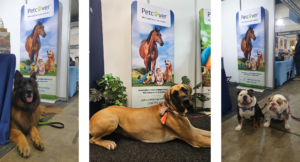 When you meet faces like these, how can one resist a pat and a close encounter?
With many breeds on show, performing onstage, taking a jump, and having a barking good time, we were sad to see the festival come to a close.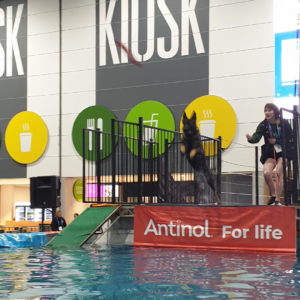 But every dog must have their day (sorry, we couldn't resist), it was time to say goodbye and have a much-deserved rest, the Petcover team had a paws-itively great time.
We hope to see our furry friends and their hoo-mans at the next Dog Lovers Festival in 2024 in a city near you!
To find out when the next Dog Lovers Festival is on, or at a location near you, please visit their website.