A day for Cat lovers at the 71st Annual Hamilton Cat Club Show.
A day for Cat lovers at the 71st Annual Hamilton Cat Show.
The Hamilton Cat Club held its 71st anniversary of the Hamilton Cat Show on July 3rd, as proud sponsors of the event, Petcover New Zealand had the opportunity to attend and observe a range of breeds that entered across 12 show classes, with each class being judged by four individual judges. The Hamilton Cat Club is an affiliated member of the New Zealand Cat Fancy (NZCF), and being a club consisting primarily of mainly breeders, it welcomes more cat lovers and pet owners to join.
The event was the largest show in New Zealand, with 187 cats entered for the day. Hosted at the breathtaking Hamilton Gardens Pavillion, it was open to the participation of all breeds that are recognised by the NZCF. Pedigree, domestic, and companion longhair and shorthair cats were all covered in the show. Additionally, there was an open invitation for anyone with a passion for cats to attend the event, learn more about the club, and socialise with other cat lovers.
Megan King, Club President and on behalf of the Committee, expressed her delight in a wonderful annual show "A massive thank you to the judges, workers, exhibitors, sponsors, stall holders, supporters and the many members of the public who visited. We sincerely appreciate the support of each and everyone one of you who contributed and/or attended which made the day a success. Without you all, a show is simply not a show.
"We had 187 entries which included 14 new exhibitors to a Hamilton Club show and 7 exhibitors who travelled from the South Island. You came from near and far. We hope you all had a wonderful day and know that you all took home the best cat at the end of the day. See you all next year."
Congratulations to all the participants and winners of the show. The full list of official results can be found on the New Zealand Cat Fancy website.
If you want more information about the Hamilton Cat Club or want to enquire about becoming a member of their club, you can contact the Club Secretary. If you have an event that you think Petcover may be interested in sponsoring, you can apply on our Sponsorship page.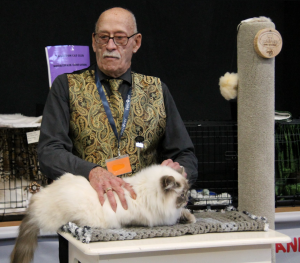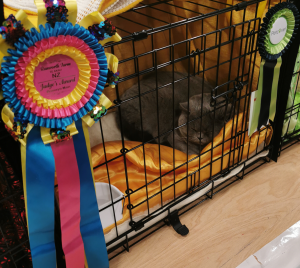 Thanks to Kenzicats Photography for supplying the event photos.